Bestiary
Species Name:
Suo Creatura (Stitch Creature)
Appearance: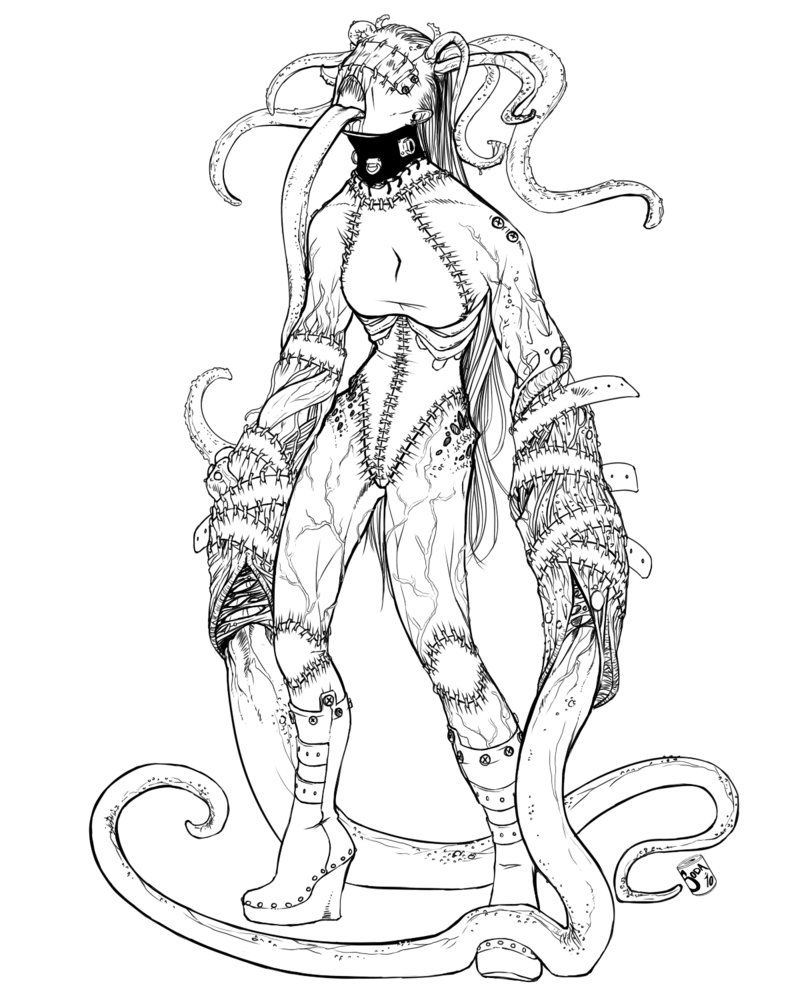 Location:
Cefwyn
Interesting Information:
They love living in dark dank places such as grottos, caves, caverns, swamps, and lakes. They live in small families of 5 to 2, and are very territorial. They do not understand human speech despite their frame.
Physiology
As seen in the picture the stitch creatures are disgusting pieces of work, as they live in very small families of five or less in dark swamps and forests. They have two enormous tentacles. Appearances may vary due to different stitching and appendages.
Approximate Strength:
2-3 to 2-1
Their strengths are: strength, speed, and stamina.
Their weaknesses are: durability and very poor eyesight.
Abilities (If Applicable):
The Stitch Creature has three main abilities.
1. They can breath and fight underwater and on land, when they are in an aquatic area, such as a swamp, lake, etc. they receive a x2 speed buff.
2. From their tentacles they can inject poison into their foes. They have two types of poison, one for each arm.
The first poison harms the victim by slowing them down by a x2 to speed, and this poison lasts for 2 posts, with a 2 posts immunity after the poison wears off. In general it causes heavy breathing and heaviness in the victim, their body feels like a ton of bricks.
The second poison disables all abilities on the victim for two posts with a 5 post immunity after it wears off. This forces the victim to fight off the monster with skill and physical prowess if they are touched by the tentacle.
3. The last ability is that it can use echolocation and vibrations in the environment by screaming loudly to detect wear victims are in their surroundings up to 50 yards.