Bestiary
Species Name: Grey Vialions
Appearance: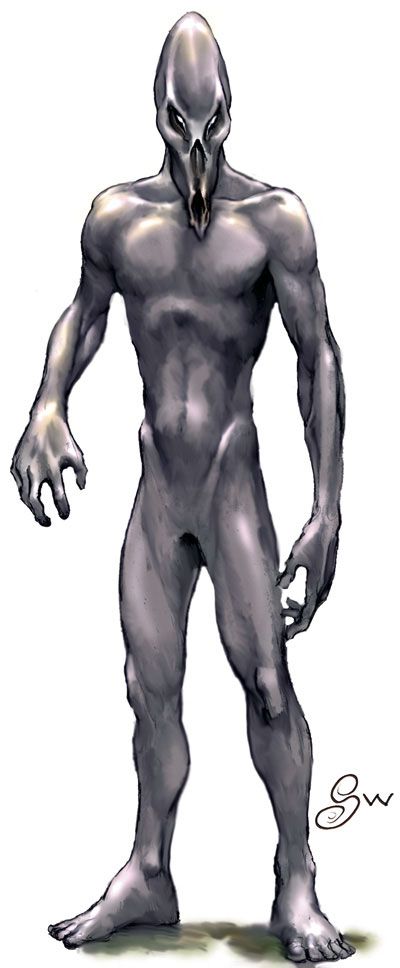 Location:
Deep in the oceans separating the major continents, they will at many times attack ships and boats that come too close to their territory, especially those which capture their species.,, or boats that make lots of noise.
Interesting Information:
They travel in large groups with a main leader, they are tribal in nature. They tend to live at the bottom of low sea floors and swim in packs and sleep on the surface. They need water to breath and can survive on land or on top of the surface for extended periods of time. They use make shift weapons such as stones, sharp corals, and stolen human goods such as swords and tridents.
Physiology
They have slimy grey skin, though the actual tint of their skin does change a tad, from dark greens to dark blues as well. They have apposable thumbs and feet. Streamlined for swimming they can jump out of the water several feet. They have giant muscles from swimming so much.
Approximate Strength:
tiered from 4-3 all the way up to 1-1
Strengths: Strength, speed, and stamina
Weakness: durability and no magic potential
Abilities (If Applicable):
They can breathe underwater and be on the surface. They can move underwater just as well as they can in air. Furthermore, they have two normal abilities.
1. They have a 80% buff to water based attacks and abilities.
2. They can eject water from their mouth as a heavy attack that can cause concussive force to those who are not protected. There is a 2 post cooldown between firing these large plasts of water.