Bestiary
Species Name:Dente Daemon (Tooth Demon)
Appearance: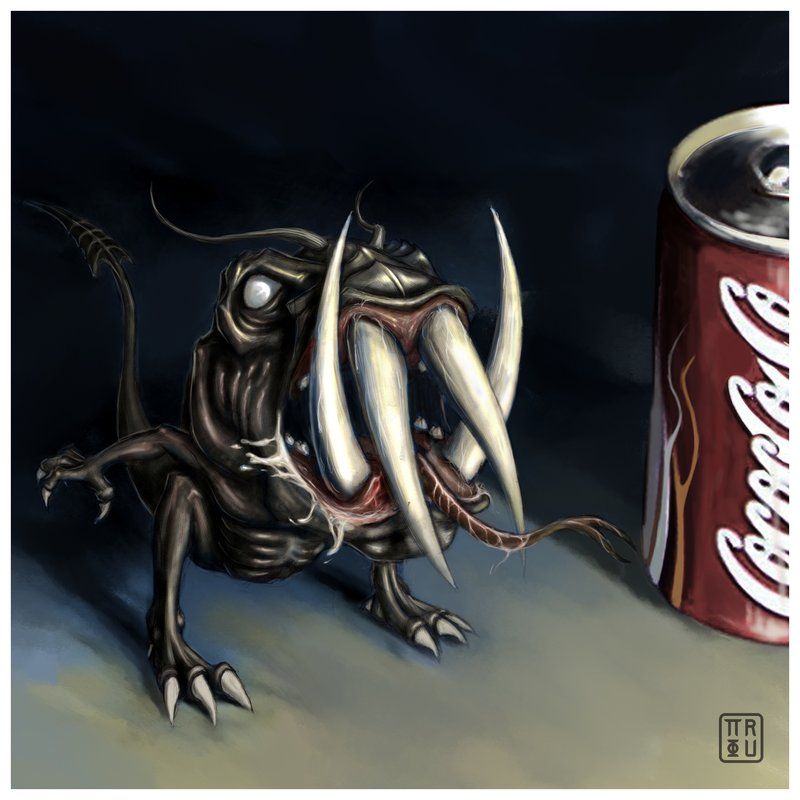 Location:
Cefwyn
Interesting Information:
The Tooth demons are tiny creatures, only half a foot in height and 2 pounds in weight. However, their muscles are extremely tough. They live in the planes of Cefwyn as nocturnal monsters that prey on livestock and sometimes humans. They are solitary creatures that have only one or two mates at a time, they leave their children early on. Their skin is actually like an adhesive so they can climb high areas to harvest food with their fangs.
Physiology
Their fangs are extremely hard bone that are sharpened against rocks and wood to cut skin and light armor fairly easy. They have adhesive skin for climbing, and they live off of blood and meat.
Approximate Strength:
They are tiered from 4-3 to 3-1.
Strengths: speed, strength
Weakness: stamina
Abilities (If Applicable):
They have only two abilities to speak of
1. They can harvest blood or meat to give themselves a regeneration of their wounds. They can recover one heavy wound, or replenish a limb or tooth, but with a cooldown of 3 posts.
2. They can eject their fangs when in danger and have the fangs eject a small poison that causes temporary blindness for 2 posts, once per tooth with a 2 post immunity after the blindness wears off. (Max of four uses).